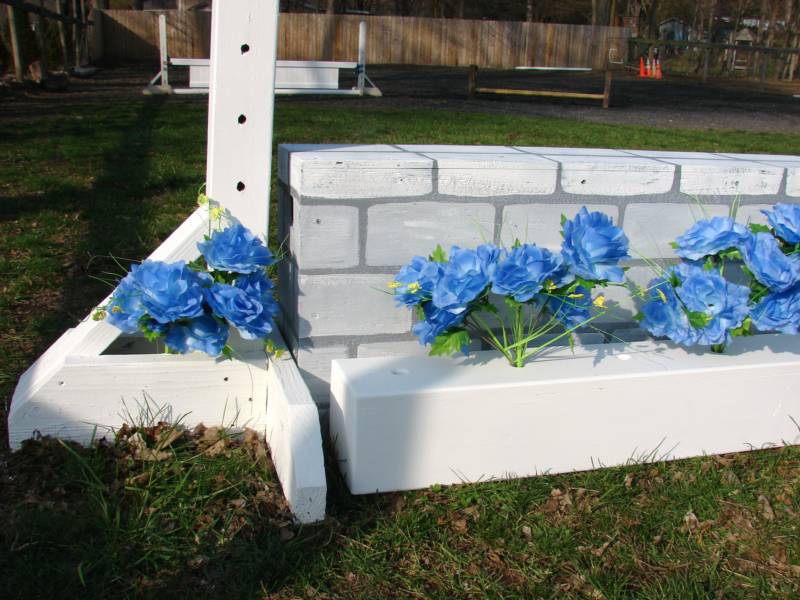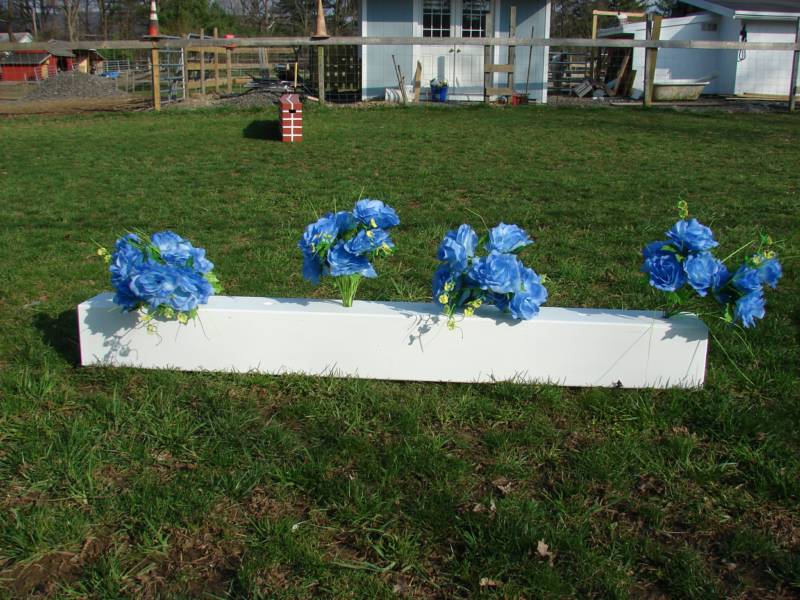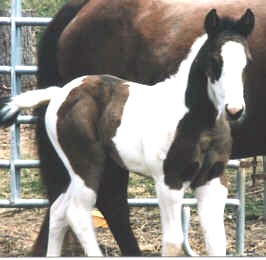 Custom Flower boxes are made from hand selected pine. All edges have been sanded and rounded off to avoid splinters. There are 8 flower holes predrilled and inset on each jump. The jumps measure 4' 10" long, 6" high and 6" wide.

Flower boxes can be purchased in pairs for $65.00 or separate for $35.00 each.

Flowers are optional. 8 for $10.00 in various colors. (check for availability)

18" Walls 2 five foot sections $225.00

You may order your own custom jumps with various heights. I will hand paint any theme or pattern the you desire.

The pillars or unique standards will add excitement to your jumps and are very pretty. Use your imagination and challenge yourself.

Go ahead and pamper yourself and your horse you know you both deserve it!

Personal shipping to NJ, NY, Pa & Va or actual cost apply UPS ground.

.570-807-7412

Little White Lies Farm